Aquaculture Recirculating Water - Palom's Experts 
Our aquaculture recirculating water system will use filtered seawater from the cold waters of Prospect Harbor to grow sustainably, the sweetest tasting salmon in the USA.   
Our local hands-on experts, not mentioned here, have decades of direct experience working with many of the top aquaculture species in the world, including arctic char, salmon, trout, tilapia, European sea bass, sea bream, yellowtail (Seriola lalandi) Atlantic cod, flounder, cobia, and few others. They are expert in freshwater and marine net pens and recirculating aquaculture system design and operation, but also well familiar with flow-thru, raceway, hybrid pond/tank green water systems, and cage culture. Backgrounds include previous senior executive management, operations management, product development, R&D, and sales. 
Our local talent has requested that we not use their names until Palom secures funding.  We are both fortunate and excited to have such talent willing to commit the Palom's success and remain in the community of greater Gouldsboro.
The founding partners will lend their decades of experience to bring this vision to fruition and mentor the second generation of resident aquaculturists.
We are - 
Partner - Overall Aquaculture Responsibility
John Strandabø
All aquaculture recirculating water systems, fish health, and processing will be under John's direction. John has created and facilitated construction (including financing) of fish farms throughout the world. He obtained formal training from Bergen University in Norway and in marine and freshwater biology at the University of Liverpool, Port Erin in the Isle of Mann. He earned a degree in economics from Norwegian Commercial University (NHHK), Norway; and a bachelor degree in mechanical engineering from Technical University, Bergen, Norway. He also served in the Royal Navy on submarines and was a chief mechanical engineer in the merchant marine; and fishing vessels. The Norwegian Maritime Directorate, the Directory of Labor Inspection, and the Norwegian Valuating Association certify him where he is approved to evaluate fish farms, hatcheries, and ships. 

Former Salmon Hatchery Near Bergen Norway
John has been responsible for preparing design studies, engineering reports, and economic analyses. He also assesses water supplies, yields, and long-term failure probabilities. His aquaculture recirculating water systems experience in developing fish hatcheries, farms, and fish processing facilities includes species such as salmon, turbot, sea bass, sea bream, lobster, arctic char, and trout. He also holds a patent for a system that automatically grades and counts free-swimming fish.  He built one of the first RAS systems, pictured here, for use as a salmon hatchery near Bergen, Norway.

Presently John conducts surveys for fish farming projects including their preliminary feasibility investigations, pilot projects, and full-scale commercial project development and construction including delivery and installation of equipment. John's firm performs design studies and reports, together with economic analyses. He has assessed aquaculture recirculating water supplies along with yields and long-term failure probabilities. John also investigates and develops hatcheries and provides training for personnel. He has also conducted courses for the research department of Norsk Hydro, banks, and insurance companies. Pre-investment studies or full feasibility studies have been carried out as part of the design process for many projects. 
Partner - Palom Aquaculture Recirculating Water Engineering Responsibility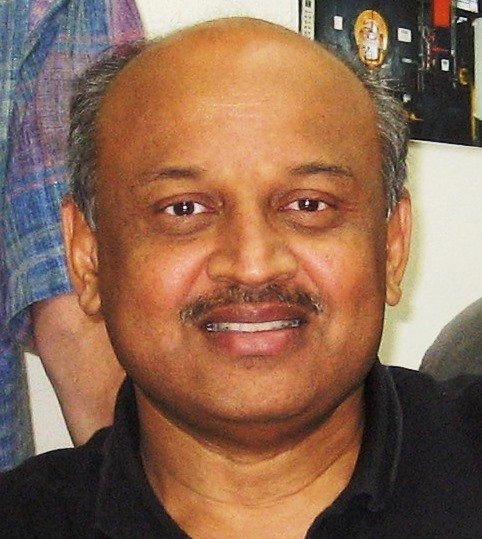 Hemang Shah, President J.M. Smith, Partner In Charge Of Engineering
Hemang specializes in implementing water-related projects and wastewater treatment for industries and municipalities. Hemang provides marketing, project development and project implementation support to UEM. With UEM, Hemang has implemented over 150 projects in building tank farms and other equipment and systems for water/wastewater treatment with over 30 years in this field of services. The projects implemented are on turnkey basis. 

Hemang brings experience in the design, engineering, procurement, construction and implementation of projects for Palom. His experience with water movement, storage and filtration combined with John's salmon expertise will allow Palom to construct a world class aquaculture recirculating water system in Gouldsboro.
Partner - Sales and Marketing Responsibility
Dan Anderson, Partner in Charge of Sales And Marketing
Dan Anderson will be initially responsible for general operations and re-establishing our customer network including Whole Foods, Gourmet Foods International, and Buckhead Restaurant Group all based in Georgia. This relationship will be our starting point for initial sales as all of these companies continue to express interest in our fish. He has over 30 years in sales running his chicken distribution company.
Partners - Business Development Responsibility
Fran Donnarummo, Partner In Charge of Government Relations
Fran is responsible for relationships with government entities. He is a resident of Connecticut and has lived in Connecticut all of his life. Work experience includes economic development director for two Connecticut municipalities. He attracted and financed relocation of businesses locally. Fran has been responsible for identifying tax and development programs beneficial to Palom.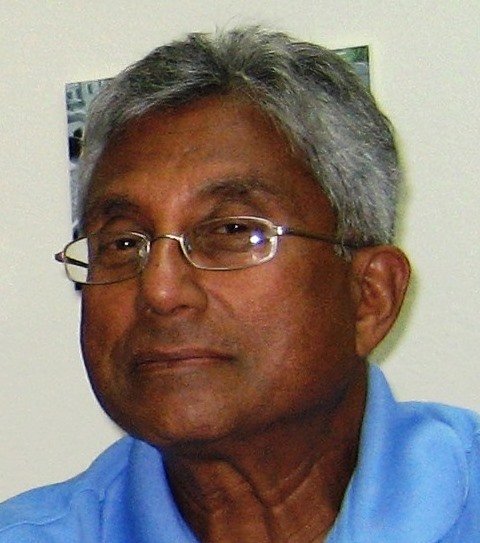 Hal M. Perera, Ph. D., Partner In Charge of International Business Development
Hal brings international experience in finance, mergers and acquisitions, local government support, management consulting and import / export experience.

Affiliations:
• President, Infrastructure Development Financing LLC
• President CAJ Consultants,  LLC
• Sponsor of research for early detection of breast and ovarian cancer, partnering with Scripps USA and LD Research Labs, Ltd, Israel

Management Consulting:
• Organized & Structured consortium to build the second International Airport US$ 200 M project
• Colombo Port Expansion Program US$1 billion
• Maldives Government- study on incensing revenue via tourism, future needs based on population growth, the establishment of a prototype new city with infrastructure and all essential services.
• Assisted in funding Tsunami related issues, including housing for orphaned children, medical facilities, hospitals, food, and clothing.
• Served as a management consultant for organizations including the United Nations Industrial Development  Organization, Technological Initiative for the Private Sector (TIPS U.S. Aide Program), Sri Lanka government and major Corporations.
• Conducted research on best usage of Petroleum dollars, including development of byproducts to sustain and the continued growth of the Middle East.
Partner - Corporate Responsibility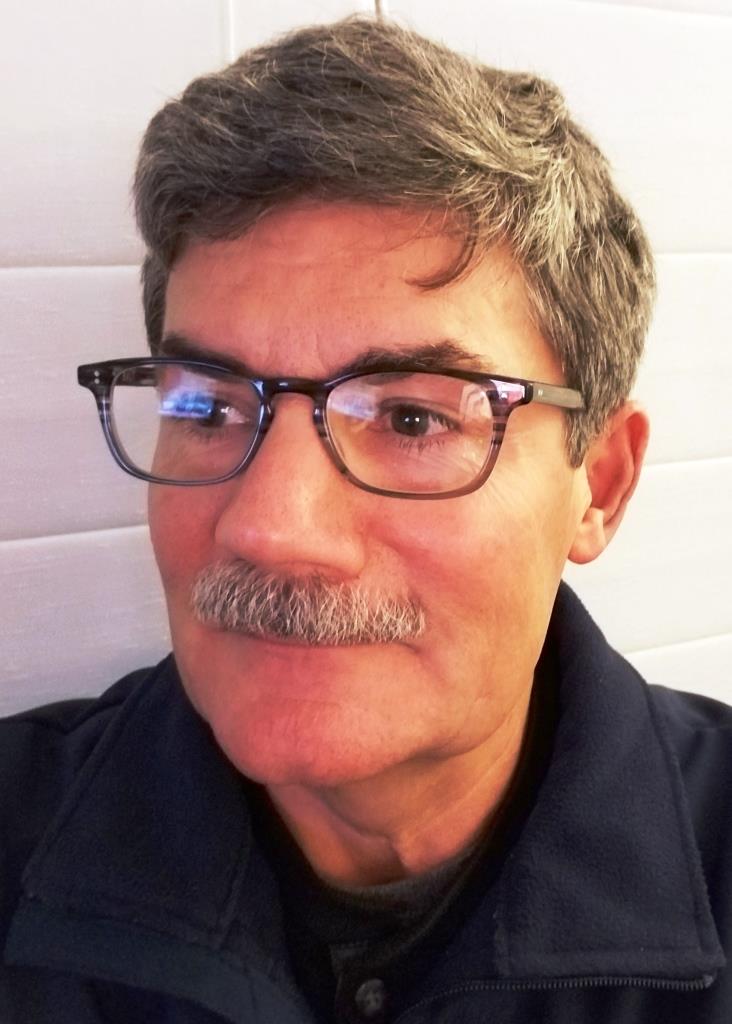 Bryan Woods, Managing Partner
Bryan Woods is responsible for the general financial health of Palom and maintaining its reputation within the industry, within the community, and with Palom's customers. Bryan is currently a partner with Eagle Wood Farms and Gourmet Foods growing and distributing natural and organic beef, pork, shrimp, and salmon. Though no longer working as a microbiologist Bryan will still be responsible for maintaining and reporting results of Palom's Disease Management Plan and Containment Plan as it relates to our aquaculture recirculating water system. Other duties will include equity and debt placement, web-based sales and fulfillment, establishing farms around the country and grant writing. Bryan obtained initial permitting for the closed containment farm in 2014 and is in the process of renewing and expanding licenses.